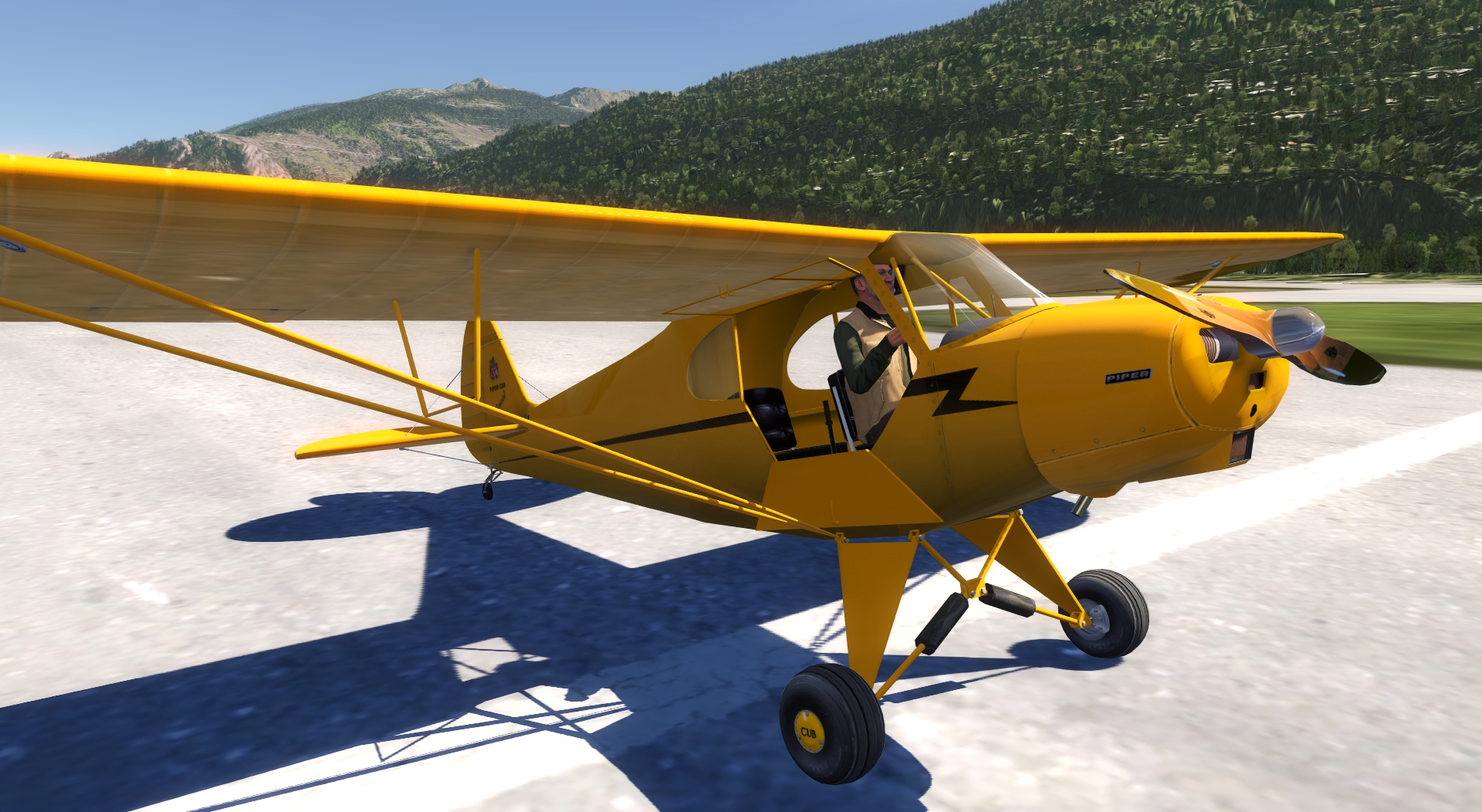 Description
The Piper PA-11 Cub Special is a later production, two-place variant of the Piper J-3 Cub light propeller-driven
aircraft, manufactured by Piper Aircraft.
Aerofly FS aircraft made by:
Krzysztof Kaniewski
3D model designed by:
Adrian Fernandez Gomez
(c) alcala-sim.com
Tested: Compatible with aerofly FS version 1.2
Special
Glider-Engine opens and closes windows and doors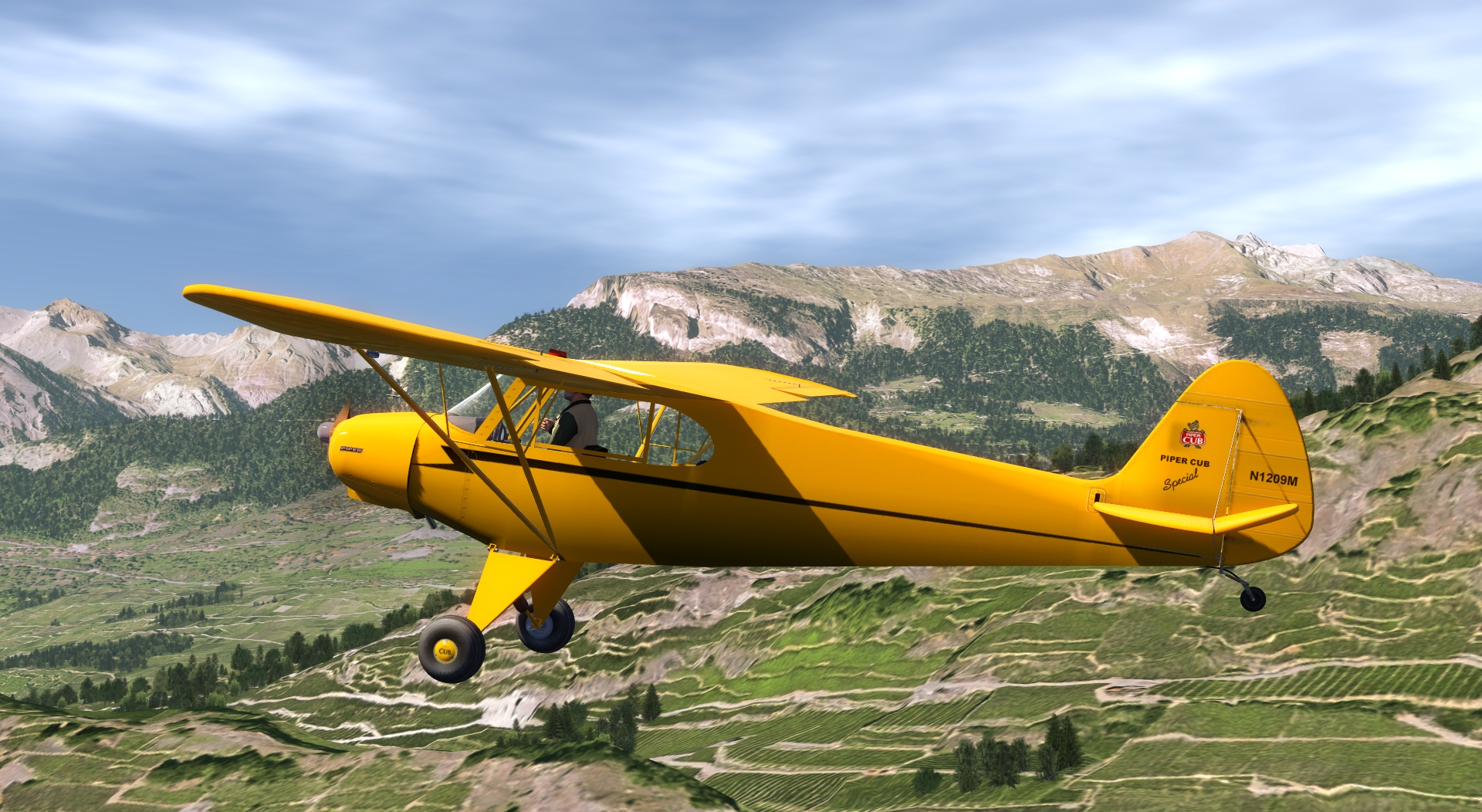 Installation
To install the aircraft decompress the zip-achieve and move the folder "pipercubpa11"
into the user folder of the aerofly FS into the subdirectory "aircraft".
The user folder is usually located in your own documents ("C:\Users\~\Documents\aerofly FS") and
the aerofly Wiki provides further information about it:
aeroflyWiki/UserFolder
Example:
"C:\Users\~\Documents\aerofly FS\aircraft\piper_cup\pipercubpa11.tmd"
The aircraft uses sound files from default aircraft. And because the sounds of the default aerofly FS aircraft
are copyrighted they are not included in this download. They have to be copied over manually and here is the
description on how to do that.
The files of all default aircraft are located within the installation folder of the aerofly FS.
This is the folder where the aerofly main executable is located.
Follow the link to the aerofly Wiki to get further information about the installation folder:
aeroflyWiki/InstallationFolder
From "InstallationFolder\aircraft\cessna172" copy the files:
ext1000rpm.tsb
ext1200rpm.tsb
ext1500rpm.tsb
ext1800rpm_1.tsb
ext2100rpm_3.tsb
ext2350rpm.tsb
ground_roll_h.tsb
int1000rpm.tsb
int1200rpm.tsb
int1500rpm.tsb
int1800rpm.tsb
int2100rpm.tsb
int2350rpm.tsb
sideslip.tsb
wind.tsb
and from "InstallationFolder\aircraft\discus" copy these files:
discus_start_ext.tsb
discus_start_int.tsb
and move them into a new folder called "sound" in the main folder "pipercubpa11".
In the end one file path could be:
"C:\Users\~\Documents\aerofly FS\aircraft\pipercubpa11\sound\wind.tsb"