Aerofly FS 4 Developer Tools
The SDK includes the export plugins for Blender, the Aircraft SDK with the DR400 example aircraft and converters for your repaint and user made aircraft, a Scenery SDK to develop custom buildings or to convert aerial images as well as an Airport SDK.
Please visit the Aerofly Wiki for more documentation.
---
A simple free and offline converter for a lot of units that are used in aviation and physics in general.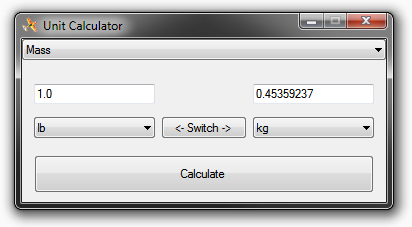 ---
Small tool to generate a rotation matrix (parameter "B0") for the Aerofly tmd files.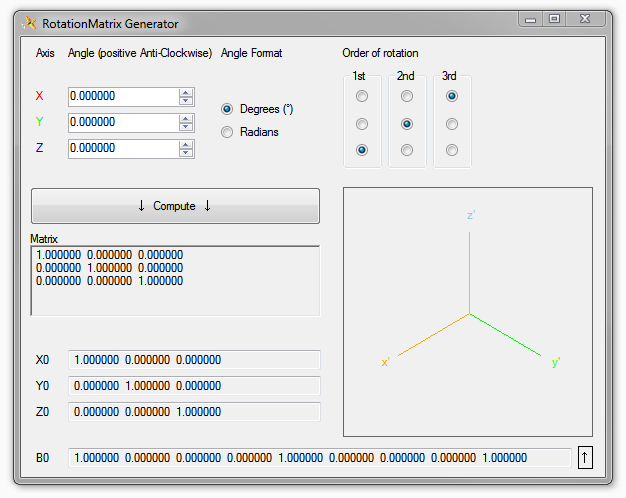 ---
Small tool to move and rotate a bunch of objects at once.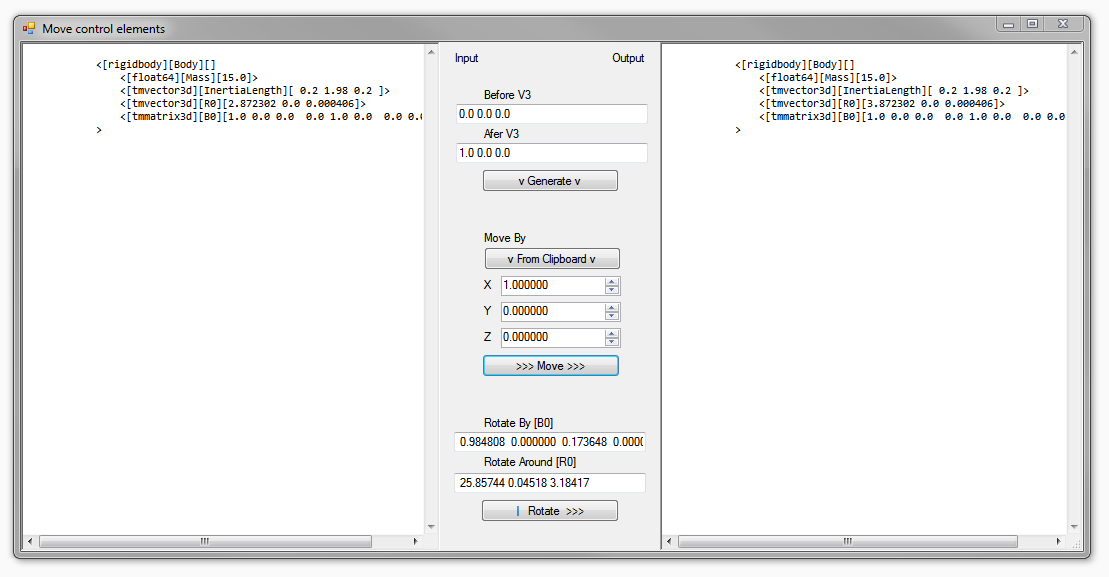 ---
---
Aerofly FS 2 Developer Tools
After free member registration the Software Development Kit (SDK) for the Aerofly FS 2 Flight Simulator can be downloaded from the
IPACS forum download section.
The download includes an executable setup program that extracts the required tools to the destination path.
After the installation of the Aerofly FS 2 SDK follow the instructions given in the included PDF file.
The Aerofly Wiki includes an aircraft and scenery workshop which will add the DR 400 aircraft and the King Man airport (KIGM) when a few instructions are followed.
Small search engine that allows you to quickly find pretty much all code snippets for the tmd file of an aircraft for the Aerofly FS 2.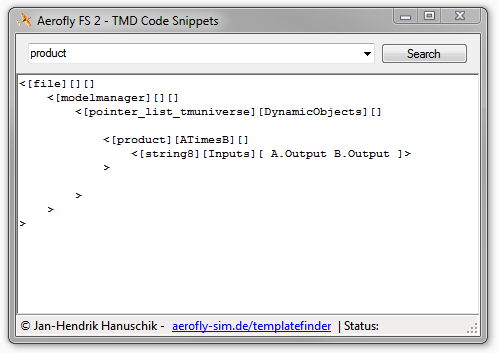 ---
Older Aerofly Versions
These developers tools are required to convert your 3D aircraft models and textures to the protected Aerofly RC 5, Aerofly RC 7 and Aerofly FS 1 formats.
The download of these developer tools is available here:
Aerofly RC 5/7 and FS 1 developer tools
---
This tool provides a database of all available objects with all available parameters for the Aerofly FS 2 aircraft .tmd files.
The templates were created by collecting all objects from the current available aircraft.
There is also a set of templates available for the older Aerofly FS 1, Aerofly RC 7 and Aerofly RC 5.