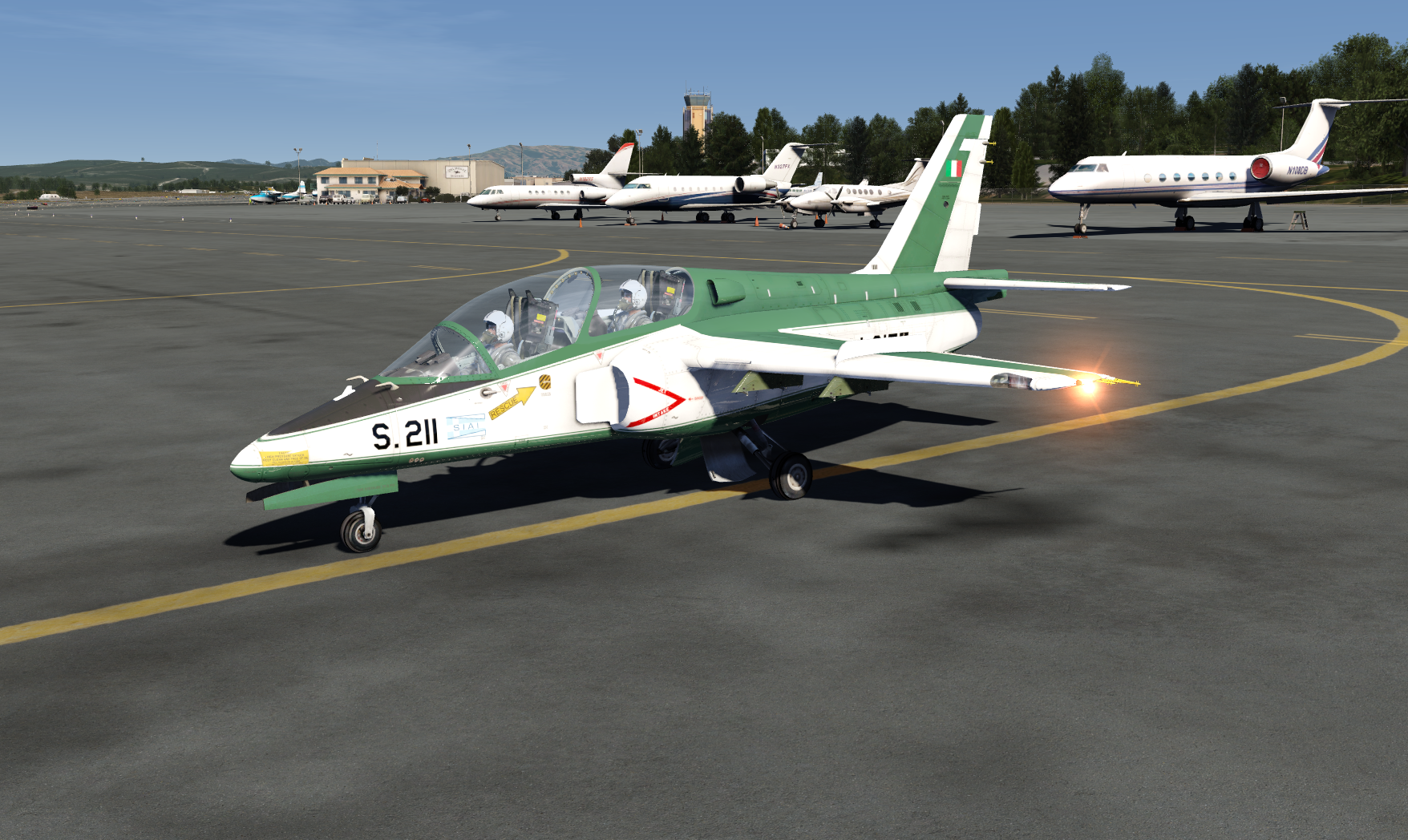 Description
The SIAI-Marchetti S-211 (later Aermacchi S-211) is a user made aircraft modeled by the talented author IndiaFoxtEcho (IndiaFoxtEcho Visual Simulations) who is known for payware releases for FSX and P3D. This aircraft was his first aircraft for Aerofly FS 2 but he does not have time to finish this project so he released it for free.
Keep in mind that this an unfinished project which probably won't be continued in the future.
But the aircraft is flyable, and flies quite well for that matter, it is free and is quite enjoyable!
And it comes with eight liveries!
Credits
3D-design, texturing, sound, aircraft files:
IndiaFoxtEcho (IndiaFoxtEcho Visual Simulations)
Basic aircraft setup (landing gear, aerodynamics, clickspots):
Jan-Hendrik Hanuschik
Requirements
Aerofly FS 2 Flight Simulator Version 2.04.07.15 (2019-06-19) or newer
(Untested) VR and VR hand compatible.
Download
Freeware, Copyright by (IndiaFoxtEcho)
Installation
Decompress the downloaded zip-archive in a temporary directory
Move the folder s211 into C:\Users\…\Documents\Aerofly FS 2\aircraft\
Screenshots